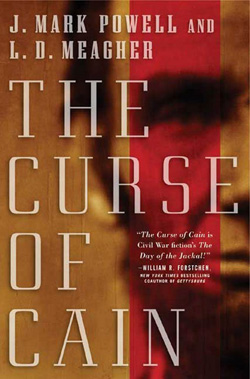 In 2005, Powell co-authored The Curse of Cain, with his former colleague and perpetual friend L.D. Meagher.
On April 14, 1865 John Wilkes Booth assassinated President Abraham Lincoln at Ford's Theater, or so the history books tell us … but what if there was a second gunman?
Like The Day of the Jackal, The Eagle Has Landed, and The Key to Rebecca, The Curse of Cain is the cat and mouse story of a ruthless professional assassin hired to kill the Union President and the Confederate agent dispatched by Jefferson Davis to thwart his plan.
Like Forsyth's Jackal, Follett's Needle, and Higgins's Devlin, the assassin-Basil Tarleton-is a charming agent of death. Jack Tanner-a Confederate era Jack Ryan, is willing to forego matters of the heart in order to carry out his mission and save the life of the President of an opposing nation.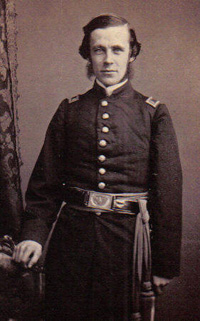 Set in the closing weeks of the Civil War and against the backdrop of the notorious Lincoln conspiracy (and subsequent cover-up) as well as the actual Confederate intelligence network that existed in Washington, D.C. at the time, Powell and Meagher tell a heart-stopping tale of suspense and intrigue. This dangerous mission follows assassin and pursuer, as they close in on their targets in enemy territory where exposure means certain death.
The Curse of Cain races to the page-turning climax on that fateful night at Ford's Theater.
All images copyright J. Mark Powell