What do you get when you cross a lifelong political junkie with a passion for writing? (Throw in a couple of decades spent working in the news media, too.)
It sounds like an old vaudeville joke. But the answer is, Tell It Like Tupper.
J. Mark Powell was born shortly before noon on a December Sunday in St. Joseph, Missouri. (He won't tell you the exact year; let's just say Dwight Eisenhower was preparing to move out of the White House and John F. Kennedy was getting ready to move in. You can do the math.)
His family later moved to the little town of Trenton, Missouri (mentioned in Chapter 11), where an amazing thing happened: one day at school he picked up a Number Two lead pencil, opened a Big Chief notebook, and discovered he could arrange words in any order he liked. At that moment a love affair began that continues to this day.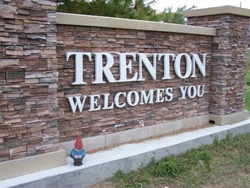 In the tumultuous year 1968, Powell discovered politics. He was mesmerized. Still less than 10 years-old, an age when most boys are drawn to baseball or football, he was pulled to political campaigns. (He remembers a kid on his school bus singing a ditty about Nixon and Humphrey, who were running for president that year.) His family later moved to Joplin, down in the foothills of the Ozark Mountains. There he acquired his other passion, U.S. history (especially the Civil War.)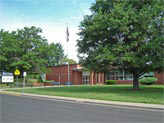 Two influential teachers at Kelsey Norman Elementary School (Norma Drake in the fifth grade and Charles Bunnell in the sixth), actively encouraged him to write. He also did the typical boyhood things: Cub Scouts, Little League baseball, church singing groups, etc. But the Big Three -writing, politics and history- always laid claim to his heart.
In his teenage years, Powell discovered journalism allowed him to pursue all three loves at the same time. He worked at a local radio station while a senior in high school. Then it was off to Oral Roberts University in Tulsa, Oklahoma, where he earned his bachelor's degree in communication arts while working weekends in the news department of a local TV station.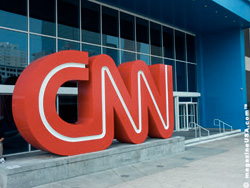 A string of news jobs followed: back to reporting in Joplin for a year, then off to CNN Headline News, followed by weekend anchoring at a TV station in Huntsville, Alabama and then political reporting for another station in Paducah, Kentucky. In time, he wanted to try life outside news, so he worked in the Kentucky Governor's Office, followed by several years with a media/public relations company in Louisville.
But news called him back, and in 1995 Powell returned to CNN (and later CNN Headline News again) in Atlanta, where he had a front row seat to the biggest stories of the day: President Clinton's impeachment, the disputed Bush-Gore 2000 presidential election, the tragedy of September 11th and subsequent wars in Afghanistan and Iraq, Hurricane Katrina, and many others.
Finally, in 2009, at the age when many people turn their thoughts toward retirement, his turned to a career change. At long last, Powell finally tasted politics from the campaign side. He became communications director for a gubernatorial campaign in Alabama, and later helped with Congressman Joe Wilson's re-election in South Carolina. Then it was off to Capitol Hill, where he served as communications director for Congressman Frank Guinta of New Hampshire. In late 2012, Powell had the honor of becoming communications director for Alan Wilson, South Carolina's outstanding attorney general.
He had many remarkable experiences along the way. Powell met Presidents Ford, Carter, Reagan, George H.W. Bush and Clinton. He once (accidentally) stepped on Jack Nicholson's foot. Queen Elizabeth watched one of his news stories on videotape in London. He even sat in an electric chair and a gas chamber (neither were turned on, fortunately), and interviewed murderers, scoundrels, military honorees and everyday heroes.
It's been an incredible journey … and it isn't over yet. For J. Mark Powell believes, as Frank Sinatra once sang, "The best is yet to come." Stay tuned; he says he feels another novel coming on soon.